No Comments
Get 3 Free Thriller Kindle Books for Tuesday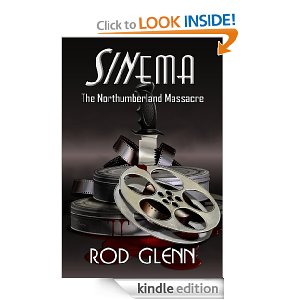 Get 3 Free Thriller Kindle Books for Tuesday!
Follow us on Facebook to get more daily bargain and free kindle books. Please LIKE & share with your friends.
Confirm books are still free before downloading. Prices are subject to change without notice or updation. All ebooks were free at the time of posting.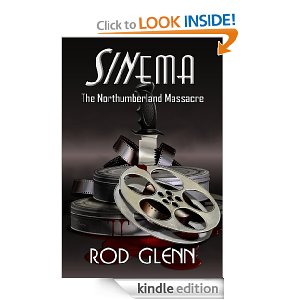 Sinema: The Northumberland Massacre
by Rod Glenn
A winter's tale with a sting. There's a newcomer to the small Northumberland village of Haydon…a charming novelist and film buff, researching a crime thriller about a serial killer on a rampage in a remote Northumberland community. The only trouble is, it's a work in progress and it's going to be non-fiction.
392 men, women and children stand in his way to achieving a sadistic dream.  As the worst winter in more than a century approaches, can two investigating police officers trapped with the terrorised residents stop this monster?
Click HERE
to download (confirm still free before downloading)
****
Black Beast: A Clan of MacAulay Novel (Volume One)
by R.S. Guthrie
Decorated Denver Detective Bobby Macaulay has faced down a truckload of tragedy over recent years. The death of his partner; the loss of his own leg in the line of duty; the companionship of his beloved wife to cancer; his faith in God to his inner demons.
After the man who ruined his leg and killed his first partner is executed, Macaulay becomes the lead detective investigating the Sloan's Lake murders. The method of killing in this double-homicide is so heinous it leads Macaulay and his partner down an ever-darkening path–one that must be traversed if they are to discover the evil forces behind the slaughter.
Click HERE
to download (confirm still free before downloading)
****
Irreparable Harm (Sasha McCandless Legal Thriller No. 1)
by Melissa F. Miller
After eight long years, attorney Sasha McCandless is about to make partner at a prestigious law firm. All she has to do is keep her head down and her billable hours up.
When a plane operated by her client slams into the side of a mountain, killing everyone aboard, Sasha gears up to defend the inevitable civil lawsuits.  She soon realizes the crash was no accident: a developer has created an application that can control a commercial plane's onboard computer from a smartphone.
Sasha joins forces with a federal air marshal, and they race to prevent another airline disaster. But when people close to the matter start turning up dead, Sasha must rely on both her legal skills and her Krav Maga training to stop the madman before he kills her.
Click HERE
to download (confirm still free before downloading)