No Comments
The Minister and the Rock Star (Collins Avenue Confidential Book 4) by Steve Milton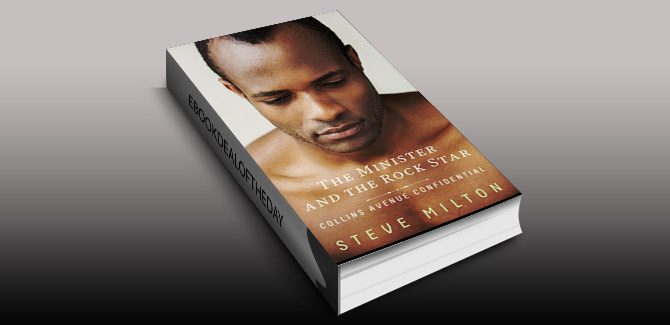 Realtime Pricing:$3.99

Darius is a hard-bodied, handsome Christian pastor who's never had a boyfriend. His race spooks a lot of men, and his Christianity chases away the rest. Every guy he meets is scared of being converted, or mugged, or both.
Miami's elite man-to-man matchmaker, Alissa Bennett, introduces Darius to Dan, an up-and-coming heavy metal star who's trying to find a man to see him for himself, not for the rock star cliche. Dan and Darius have different occupations, different races, different origins, but Alissa sees they're both so calm and even-keeled that she even drops her usual ironclad rule of chaperoning the guys' first meeting.
Dan lets the n-word fly, Darius sulks, and the initial meeting is a disaster — but Darius and Dan's mutual atraction is inescapably real.
Genre: Gay Romance, Romance