No Comments
Romeo and Julian (Coastal College Players Book 1) by Celia Stratford & Andrea Dalling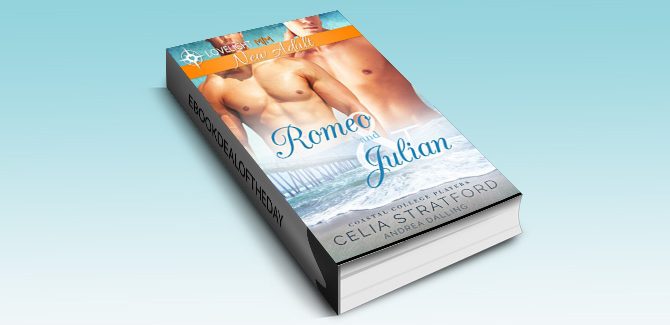 Realtime Pricing: Amzn: $2.99

Family demands loyalty. Love demands everything.
Love at first sight…
Nick Romeo's first glimpse of Julian Capelle sends him tumbling into unquenchable passion. He doesn't think he's good enough for Julian…but the other man's blue eyes and angelic smile are too gorgeous to resist.
A courtship in the limelight…
Julian is just as captivated by Nick's dark good looks and smoldering gaze. When the young lovers are cast as the leads in an all-male production of Romeo and Juliet, it amplifies the electric desire between them.
With trouble waiting in the wings…
Julian's older brother, Ty, is part of a long-standing feud that turns him against Nick. When his parents side with Ty, Julian is torn between his family and the man he loves. Can he and Nick find a way to be together, or will the problems of the past destroy their future?
Genre: Gay Romance, New Adult