No Comments
Free! "Your Trip To Paris" by Sean Drake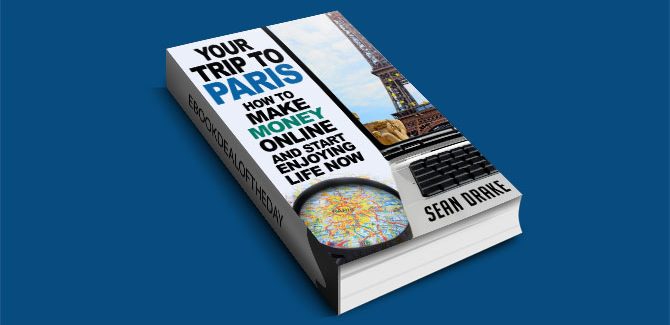 Ebook Deal of the Day: Free! "Your Trip To Paris: How To Make Money Online And Start Enjoying Life Now [Short Guide]" by Sean Drake
Genre: Non-Fiction, How-to, Advice
Feel trapped?
Feel like your life is stuck in place with no escape?
Feel like if you just had a few more dollars each month, you could start living a better life?
I understand and I have been in that same position. I want you to know that there is a way and I am going to show you how in this book.
This is not a book to make you rich. In fact, I made a point to provide you with an estimate of how much you can expect to make with each method. Unlike other books, I am not going to insult your intelligence by saying that you can generate ridiculous amounts of income online instantly. We both know better than that.
This book however, will help you generate extra income every month to fund your passions in life. This could be anything from eating at a nice restaurant once a week, seeing a Broadway musical, starting a painting career, joining a cruise to Jamaica, or as the title suggest, taking a dream trip to Paris.
These are the exact same methods that I used to generate enough additional income to travel around the world!
After my trip, I realized that everyone should get a chance to experience more of life and the methods that I used could be done by anyone.
That is why I wrote this book and that is what you can expect to gain when you click buy. So go ahead and give it a read!
When was the last time you were offered a chance to increase the quality of your life for less than the price of a cup of coffee?
See you in Paris!