No Comments
Tips From The Cruise Addict's Wife by Deb Graham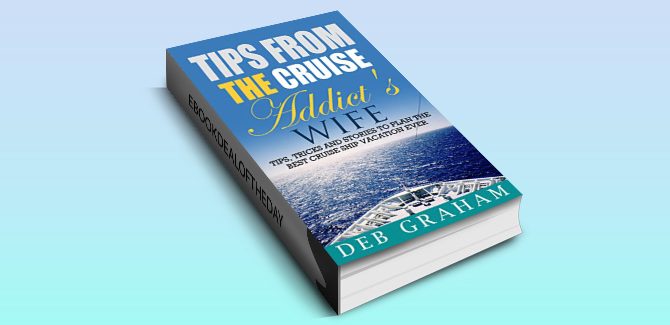 Realtime Pricing:$2.99

Tips From The Cruise Addict's Wife is loaded with commonsense but essential tips and tricks to plan the best cruise ship vacation ever! It's laced with personal stories that will have you grinning. Smart cruisers want the inside secrets. All you need to know for a once-in-a-lifetime cruise vacation is right here.
Want to know what to do in ports, and how to avoid tourist places? How to plan your day on shore? Exactly what to pack? What not to bring? How to deal with onboard laundry? How to have a frugal yet amazing experience? What all is included in your cruise price? How to treat your cabin steward? Advice and tips for ports? How to get freebies onboard? What category of cabin do I suggest? How to save money as you enjoy your cruise adventure?
Lucky you—my knowledge is right in your hand!
BONUS section has never-before-seen tips for paying less than just about anyone else onboard, by The Cruise Addict himself.
Genre: Nonfiction, Travel, Cruise