No Comments
Free! "The Life and Prayers of Saint Ignatius of Loyola" by Wyatt North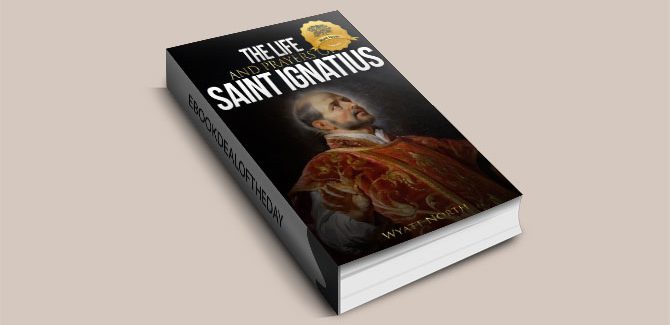 Ebook Deal of the Day: Free! "The Life and Prayers of Saint Ignatius of Loyola" by Wyatt North
Genre: Non-fiction, Religious
One part biography, one part prayer book, The Life and Prayers of Saint Ignatius of Loyola is an essential for any Christian.
From a life of self-indulgent vanity, the calling of God transformed the life of Inigo Lopez de Loyola beyond imagination. From the time of conversion, St Ignatius, Father of the Jesuits, sought only the will and glory of God.
Today his spirituality continues to influence both Christians and non-Christians around the world, the legacy of a humble man who epitomized the motto of his order throughout his life.
This holy, self-aggrandizing man turned his back on the self-indulgences of courtly life, seeking only God's approval and taking his word out onto the streets and to the sick and the poor. His ministry was his life and if all of life's activities represent the opportunity for prayer, as Ignatius fervently believed, then no life epitomized this more than that of Ignatius of Loyola.
Following in the steps of Saint Ignatius, Cardinal Jorge Bergoglio of Argentina was elected Pope Francis I on March 13, 2013 and is the first Jesuit pope.