No Comments
Free Saturday Deals: Four Free Romance Ebooks for Kindle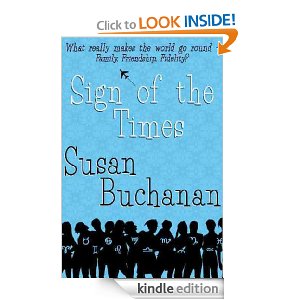 Today's free daily feature: four free romance ebooks for Kindle. Please LIKE & SHARE with your friends. Follow us on Facebook for more daily free and bargain ebooks.
All ebooks were free at the time of posting. Please be sure to confirm ebooks are still free before downloading. Free offers are only available for 1-2 days.
Lovesessed
by Pamela Diane King
A fun middle-grade novel. Phoebe, an ordinary 14-year-old American girl is hopelessly in love with Chase, a famous teen idol. When he fails to notice her at his concert, Liz, her best friend, and a budding chemist, plays Cupid by concocting a love potion. What could be sweeter than a love potion on Valentine's Day? But when Phoebe gets more than she wished for, is it what she really wants?
Download here (confirm still free before downloading):
****
Fools Rush In (Weddings by Bella, Book 1)
by Janice Thompson
Bella Rossi may be nearing thirty, but her life is just starting to get interesting. When her Italian-turned-Texan parents hand over the family wedding planning business, Bella is determined not to let them down. She quickly books a "Boot Scoot'n" wedding that would make any Texan proud. There's only one catch–she's a country music numbskull because her family only listens to Frank Sinatra and Dean Martin. Where will she find a DJ on such short notice who knows his Alan Jackson from his Keith Urban?
When a misunderstanding leads her to the DJ (and man) of her dreams, things start falling into place. But with a family like hers, nothing is guaranteed. Can the perfect Texan wedding survive a pizza-making uncle with mob ties, an aunt who is a lawsuit waiting to happen, and a massive delivery of 80 cowboy boots? And will Bella ever get to plan her own wedding?
Download here (confirm still free before downloading):

****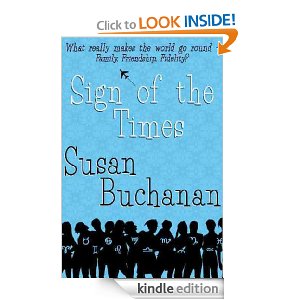 Sign of the Times
by Susan Buchanan
Twelve people. Twelve star signs.  Sagittarius – Holly, a travel writer, visits Tuscany to research her next book. Seeking help when her car breaks down, she gets more than assistance when Dario, a vineyard owner, puts temptation in her path. Disappearing without explanation, he proves elusive. Bruised, Holly tries to put it behind her until a chance encounter brings her feelings to the surface again.
Capricorn – Holly's fiancé, Tom misses her while she is in Italy and turns to an internet chat room for solace. His construction business is under threat, but could foul play be at work? Gemini – Holly's sister, Lucy, a serial man-eater finally meets her match, which puts her long-term relationship and career in jeopardy. Cheating she discovers, can have devastating consequences.
Libra – Holly's uncle Jack, an eminent prosecutor, juggles a difficult teenage son with his high profile career and finds himself lacking. When his son's school work starts slipping, he decides he needs to take control, but it's not long before the balls all come tumbling down and Jack finds his family on the wrong side of the law. One event binds them all…
Download here (confirm still free before downloading):
****
Turning Point
by Deborah Busy
Promises are made for life… At thirty-eight, Belle feels like her life has hit a dead end. The once aspiring novelist and devoted daughter dropped her dreams to take care of her dying mother and made a vow that would forever change her future. Belle's marriage to an abusive husband, whose skeletons take up most of their closet, is less than tolerable. She endures, and clings to the false hope things will be better…one day.
Then one day comes…. Landon, a recent college graduate, comes into town looking for a summer job at Turning Point, the bookstore Belle inherited. Even though he's young and handsome, she just can't shake the mysterious quality about him. She admires him as he represents everything she desires…freedom, choices and the possibility of true love.
Turning point… The past and present collide when the Belle realizes who Landon is, her husband's connection to him and the fact that she has fallen for him…a love that should never be.
Download here (confirm still free before downloading):