No Comments
Free Friday Deals: Four Free Vampire Ebooks for Kindle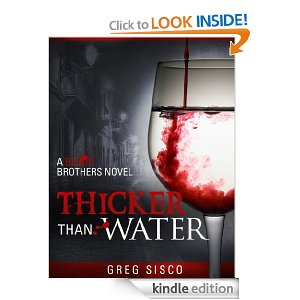 We hope you enjoy our free daily features. Today we're featuring four free vampire and paranormal ebooks for Kindle. Please LIKE & SHARE with your friends. Follow us on Facebook for more daily free and bargain ebooks.
All ebooks were free at the time of posting. Please be sure to confirm ebooks are still free before downloading. Free offers are only available for 1-2 days.
Blood Reaction A Vampire Novel
by DL Atha
Annalice, a single mother and physician, is ready to immerse herself in the mundane chores of her farm as a diversion from her hectic professional life. But she becomes the victim of a home invasion, the supernatural kind. Vindictive and cruel, Asa, a century old vampire, takes brutal control of her life and home.
Forcing her to strike a bargain in exchange for her daughter's life, Annalice must not only accept his presence but also bow to his depravity. Facing threats to her only child, she relies on her skills as a physician to unravel the clues to the vampire's existence, attempting to beat him at his own game. Caught in a race against a genetic timeline, Annalice struggles to survive the Blood Reaction.
Download here (confirm still free before downloading):
****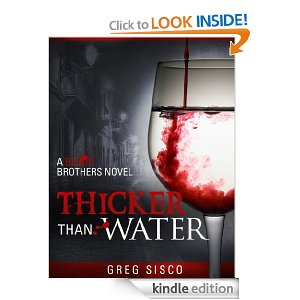 Thicker Than Water (Blood Brothers Vampire Series)
by Greg Sisco
NOT YOUR TEENAGE SISTER'S VAMPIRES Tyr and Loki are the kind of vampires who live for their own pleasure, not yours. They feel no remorse. They view human beings as livestock or sex objects. And after a thousand years of sex and destruction seducing and murdering the prettiest girls in the room, they have become two of the most diabolical serial killers of all time.
But following a violent feud that separates the brothers for over a decade, Tyr hides himself away in a house on the outskirts of Las Vegas where he falls in love with a terminally ill young woman named Eva, an act deemed punishable by death by the fabled vampire council known as The Chosen.
When a mysterious messenger arrives at his home, Tyr fears both Loki and The Chosen have tracked him down, forcing him to protect both himself and the dying young woman who is teaching him to feel.
Thicker Than Water is a vampire thriller focusing on 100 years of immortal, hedonistic life, from the slummy brothels of the American Wild West to the bright lights of Las Vegas circa 1999. The story weaves together vampires, brothel owners, cowboys, prostitutes, and gallons of innocent blood in an orgy of violence, sex, revenge, romance, betrayal, and brotherly love.
Download here (confirm still free before downloading):

****
Cider Mill Vampires (The Caleb Anthony Paranormal Series #1)
by Alan Spencer
The town of Smithville, Kansas, is nationally praised for its award winning apple cider. But all that changes when a group of vampires overrun the friendly cider mill. Soon, something else red and delicious will flow from these apple presses, and it's up to Caleb Anthony, a writer for "The Weekly Spectacle Digest" (a paranormal tabloid magazine) to stop the vampires from carrying on with their malevolent crimes. But will he too be "processed" before anyone can be saved?
From the author who brought you Zombies and Power Tools and The Body Cartel comes his newest expedition in horror. Enjoy terror by the pint in Cider Mill Vampires!
Download here (confirm still free before downloading):
****
Sunrise at Sunset (Sunset Vampire Series, Book 1)
by Jaz Primo
When is a bloodthirsty predator the best protection against a psychotic killer?
When the predator is both a vampire…and the woman you love.
"We vampires are focused and tend to shape our own realities."
My name is Katrina Rawlings, and I am a vampire. I declare that with neither pride nor ego. I am simply nature's most dangerous predator. On occasion, it's a very valuable quality. It helped me protect Caleb Taylor one day when he was very young. But that single, traumatic day is behind him now; wiped from his memory, or so I hope.
Caleb has finally matured into a rather striking young man, and believe me, I like what I see. I'll readily admit that there are issues for us to confront and overcome, though a sense of mutual commitment isn't one of them. I'm feeling hopeful for our future together, in fact. But an adversary from my past has returned to haunt me, and she's trying to get back at me through Caleb. That was her first…and last…mistake. I'll protect my Caleb at all costs, and I'll make her regret the day she was born.
So, I suppose that I'm not just a vampire. I'm about to become someone's worst nightmare!
Download here (confirm still free before downloading):