No Comments
Four Reasons to Come: A Reverse Harem Romance by Sarah J. Brooks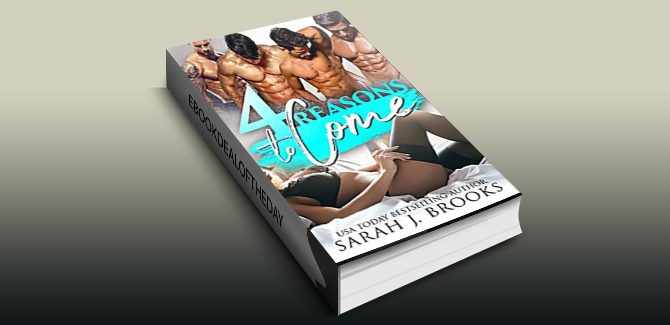 Realtime Price – $9.99
Why pick one guy if there are four reasons to come?
All my life I thought there is no perfect match for me.
That's until I meet Marcus.
I've never been with such a dominant man before.
One look and I want to fall to my knees in front of him.
But his frequent trips and mood swings are driving me crazy.
A woman has needs and if he can't be there to meet them, I'll have to look for someone who can.
Like my hot neighbor Stanley.
Or Rob, the delicious guy from my last blind date.
Or maybe both.
When another handsome man joins out little party, Marcus returns.
And he reveals a long kept secret.
A secret that no only puts all of us in great danger, but that will also change all our lives forever…
This is a standalone romance with bonus content, a satisfying Happy Ever After and no cliffhangers!
Genre: Contemporary Romance, Harem Romance
Four Reasons to Come: A Reverse Harem Romance by Sarah J. Brooks