No Comments
For Love & Torture by Michelle Love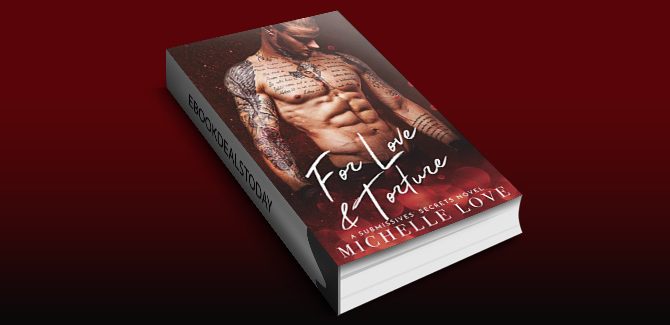 Realtime Price – $2.99
Darkness clings to my soul, so why does she allow herself to love me…
I'm damaged beyond repair, but still she gives me longing looks and loving words.
I've tortured her body and mind, why does she still claim to have love for me?
I thought I would be okay without her. I thought I would be able to live my life working right next to the woman and never give in to her love.
Everything was working for me for a long time, until he came along. Why did he have to join my club?
Why did he set his sights on the only woman who has freely given her heart to me, even if I just played with it, instead of cherishing it the way I should have?
If I'd only known the Halloween Ball would be how it all ends, I might have done things differently…
For Love & Torture is a full-length standalone novel with a guaranteed HEA and no cliffhanger.
Genre: Contemporary Romance
For Love & Torture: A Submissives' Secrets Novel by Michelle Love