No Comments
Fix Your Crown by Tanya Nellestein + more!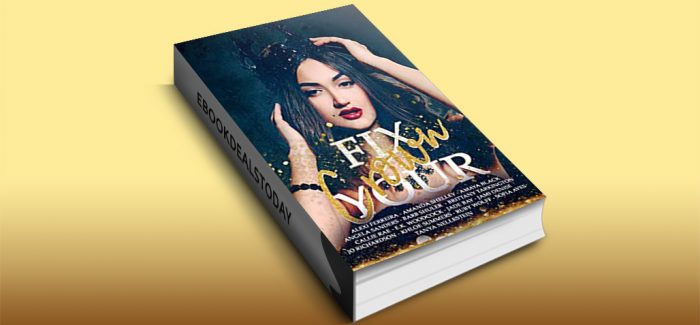 Realtime Price – $0.99
15 Authors. 15 Women. 15 FIERCE Heroines.
Fix Your Crown is a collection of 15 stories about bold Heroines who will not be stopped.
With each purchase, we are donating 100% of the royalty to a charity that will empower women to fix their crowns.
Participating Authors:
Alexi Ferreira
Amanda Shelley
Amaya Black
Angela Sanders
Barb Shuler
Brittany Tarkington
Callie Rae
E.K. Woodcock
Jade Bay
Jami Denise
Jo Richardson
Khloe Summers
Ruby Wolff
Sofia Aves
Tanya Nellestein

Genre: Romance
Fix Your Crown: A Charity Anthology by Tanya Nellestein, Callie Rae, Sofia Aves, Amanda Shelley, Alexi Ferreira, Amaya Black, Angela Sanders, Brittany Tarkington, EK Woodcock, Jade Bay, Jami Deniseo, Khloe Summers, Ruby Wolff, Jo Richardson