No Comments
Dirty Daddies Pride 2022 by Maren Smith + more!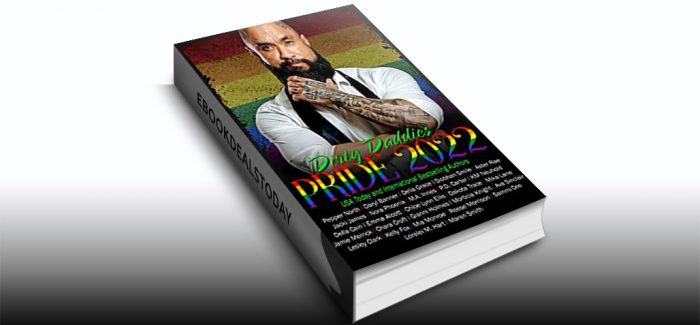 Admin | On June 23, 2022
Realtime Price – $6.99
The Daddies are back and dirtier than ever in this brand new Dirty Daddies anthology!
Love comes in all shapes, sizes, and gender pairings and these 26 brand new, smoking hot daddies are here to prove it. No matter how you like your daddies — stern and sexy or sweet and cuddly — this anthology has a little something for everyone.
Dirty Daddies Pride 2022 includes 26 brand new MM, FF, and MMF Daddy Dom novellas from the following authors:
Pepper North
Daryl Banner
Delia Grace
Siobhan Smile
Aster Rae
Jacki James
Nora Phoenix
M.A. Innes
P. D. Carter
KM Neuhold
Della Cain
Chloe Lynn Ellis
Dakota Trace
Mika Lane
Jamie Merrick
Chara Croft
Gianni Holmes
Morticia Knight
Lesley Clark
Kelly Fox
Mia Monroe
Reese Morrison
Sammi Cee
Lorelei M. Hart
Emma Alcott
Ava Sinclair
Maren Smith
Genre: Romance
Dirty Daddies Pride 2022 by Maren Smith + more!