No Comments
Missing Beats by K.L. Shandwick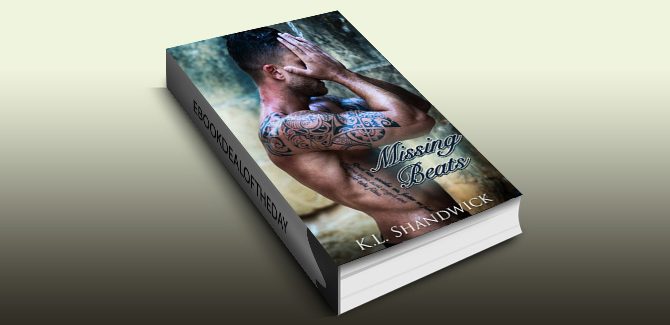 Realtime Pricing:$3.99


Missing beats happen in a fraction of time. For Jo and Kane they changed their lives in ways neither could have ever imagined.
To Jo, rock stars = Fame. Money. Music. Sex. A lifestyle she literally has no respect for.
Josie Carmichael's no rock star.
She's not even famous and she doesn't particularly like musicians, but when a boy from her childhood reconnects unexpectedly, her life is put on hold.
With opposing lifestyles and conflicted feelings for the special boy she used to know and the sexy-as-sin man Kane is now, will she ever find common ground?
Strangers as adults with a strong childhood bond, Josie and Kane's world becomes closer than either of them could ever have fathomed.
This brings emotional challenges beyond anything they could ever prepare for, or have imagined.
Genre: Contemporary Romance, New Adult