No Comments
Death in Eden by Paul J Heald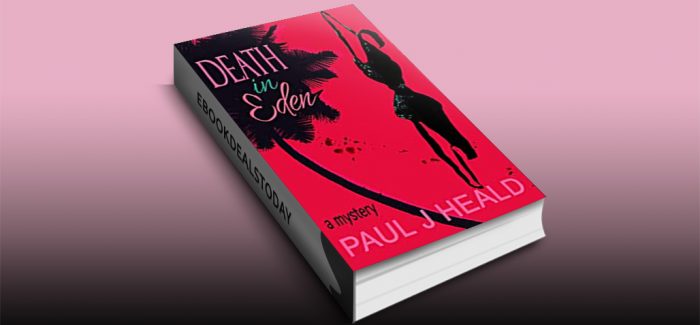 Realtime Price – $3.99
Sociologist Stanley Hopkins is interviewing porn stars for his new book. You can be sure his wife is coming to LA with him.
When America's most famous adult actress is found battered beyond recognition, Stanley is dragged into the murder investigation by an old friend. Donald Johansson is supposedly the most ethical moviemaker in a sleazy business, but the accused studio mogul's fingerprints are all over the murder weapon. And he's broke.
With Stanley's marriage on the line and his academic position in peril, the young professor must navigate a darkly humorous world of sexy starlets, drug-dealing talent agents, and dubious cops in a quixotic attempt to exonerate his friend.
Those who enjoy the mysteries of Elly Griffiths, Carl Hiassen, Peter Grainger, or Paul Levine, will appreciate the touch of humor that naturally tinges even the grimmest twists and turns in the story. Death in Eden and its sequels Cotton and Raggedyland establish the CLARKESTON CHRONICLES as a leading example of character-driven mysteries that still deliver an unorthodox punch in the gut.
Genre: Humor, Mystery
Death in Eden: A Mystery (Clarkeston Chronicles, Book 1) by Paul J Heald