No Comments
Cake Tastings and Killers by A.R. Winters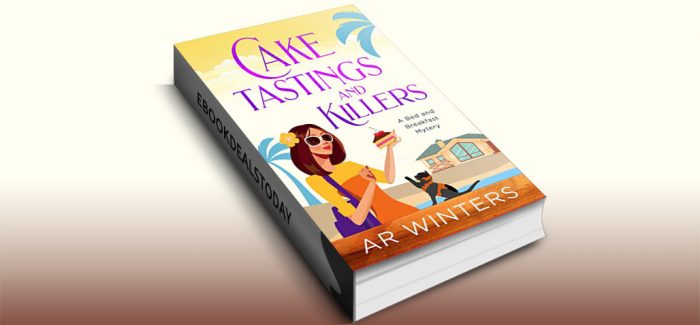 Realtime Price – $0.99
A Bed and Breakfast Mystery
Wedding photographer Laura Fisher is back in the Florida Keys to help her sister manage the Paradise Bed and Breakfast. Business has been slow, but when a guest is poisoned at a cake tasting, they're in danger of going under.
It doesn't help that Laura confronted the victim, her high school boyfriend Charlie Porter, in front of the entire wedding party, declaring he'd answer for his actions one day. Charlie taunts her and laughs off the entire exchange, but the joke's over when Laura becomes the prime suspect for his murder.
With her sister Danielle and Granny Margaret on her side, Laura's prepared to confront her past to catch the real killer and prove she's innocent. If she can't, not only will she be branded a murderer, the struggling Paradise B&B's reputation will be ruined and her family will be forced to sell the property.
Laura soon learns how many secrets islands can hide—and if she's not careful, she may find herself the next victim…
Genre: Cozy Mystery, Mystery
Cake Tastings and Killers: A Bed and Breakfast Cozy Mystery (Paradise Bed and Breakfast Mysteries, Book 1) by A.R. Winters