No Comments
Twice Baked Murder: A Cozy Mystery (The Rita Reincarnated Cozies Book 1) by Daphne DeWitt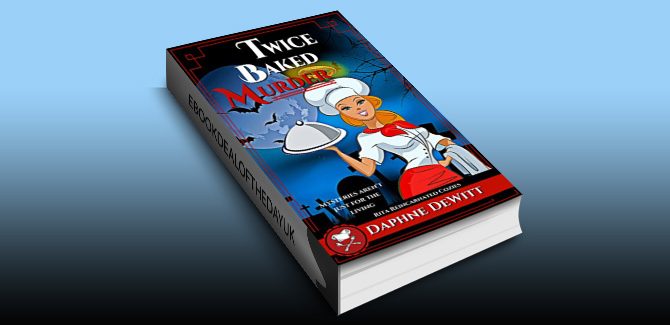 Realtime Pricing:N/A

Rita never thought much about how she was going to die.
…turns out that might have been a problem.
Two months prior to her wedding, pie maker extraordinaire and sheriff's daughter Rita Clarke is rudely pushed down a flight of stairs by an unseen man with a burly voice and meaty hands. And that was the last thing that ever happened to her.
Until now.
Two years after her untimely demise, Rita returns to her small town of Second Springs with a brand new body, a dusty red pickup truck, a guardian angel named Charlie, an aloof Irish setter that used to be the mayor, and a mission to solve a string of murders (including her own) before she can move on.
But things in Second Springs aren't what they used to be. Rita's fiancé is now engaged to her former best friend, her father has been outed as town sheriff, and his replacement is irritatingly cocky and sure that Rita is hiding something.
When a young man is murdered on Rita's first night back, she finds a wrench at the scene of the crime; the same thing she saw before her own murder.
Now Rita must try to work through the craziness of her new life, coexist with her ex friend and fiancé, and dodge the ever encroaching eye of the new sheriff if she's going to stand a chance of catching the person responsible and moving on.
And you thought death was the end of all the fun!
Note: this book was previously released under the J.C. Kilgrave penname. They have since been re-edited and reissued.
Genre: Cozy Mystery, Supernatural