No Comments
$0.99 "Blood Struck (Vampire Romance)" by Michelle Fox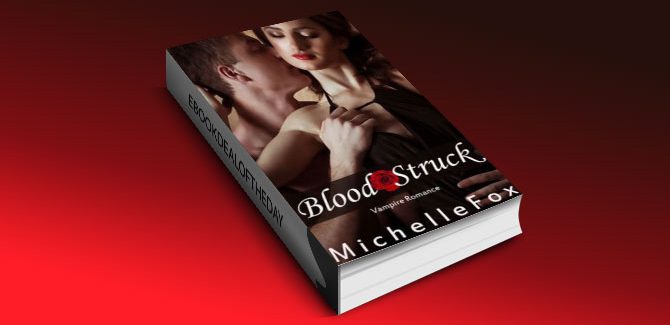 Ebook Deal of the Day:
$0.99 "Vampire Romance: Blood Struck (vampire sex, vampire erotica, vampire urban fantasy, vampire diaries)" by Michelle Fox
Genre: Paranormal Romance, Urban Fantasy
In a world where vampires are real, blood is a financial asset and sex mixed with blood commands the highest price…
Myra Danson is in desperate need of cash and when she has the opportunity to join the shadow world of blood courtesans, she jumps before she looks. Soon she's sharing a bed with the handsome Kristos Anastos, but then bullets start to fly and she finds herself running for her life.
At first, Kristos assures her the attack stems from his enemies hoping to destroy him, but it quickly becomes clear that Myra is the real target. Worse, she's falling in love with Kristos, but is the sexy vampire friend or foe?
Blood is money and Myra's may be worth the most of all. A past she never knew existed has come to claim her and she'll be lucky if she only ends up dead.
Note that parts of this novel were previously published as shorter works under the bestselling titles Blood Rush and Blood Bound.