No Comments
Bear's Claim by Brittany White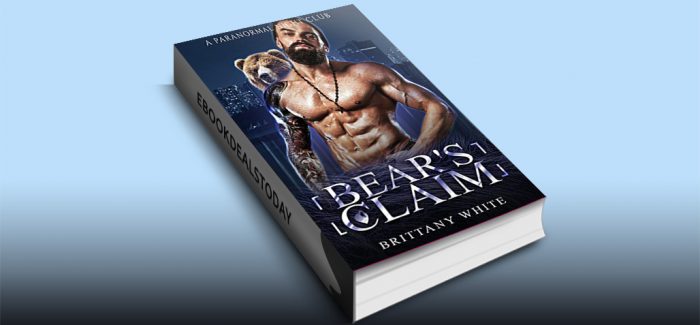 Realtime Price – $2.99
From a Shattered Heart a Star is Born …
The Country Music Star
I am in love with a bear shifter
Who stood me up on prom night –
The night he was supposed to propose.
I took my love and my broken heart to Tennessee,
And lived all of my dreams as a country music star.
All my dreams, except for one.
Death brought me face to face with the shifter again who broke my heart.
Can I risk letting him in again?
Will one night together be enough to last a lifetime?
The Bear Shifter
I gave up my only love
So she could follow her dreams.
But, night after night her vision haunts me.
Until the vision becomes a reality
Appearing in person in front of my eyes.
Danger followed her home.
The bear and the man inside of me is ever protective
Over the woman who has lived within my heart forever.
The war inside of me is tearing me apart.
How can I keep her and make her walk away from her dreams?
How can I let her go and give up mine?
Can the Bear Shifter give up the life he knows to marry the woman who sang her way into his heart?
Note: Adults Only!

Genre: Paranormal Romance
Bear's Claim (A Paranormal Night Club, Book 5) by Brittany White