2 Comments
Forbidden Alpha: A Love Sex Magick Novel by Missy Lynn Ryan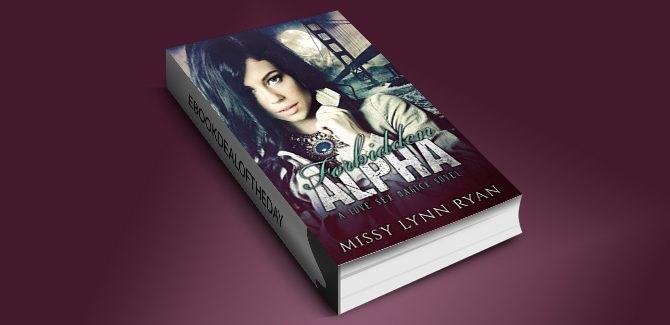 Realtime Pricing: $4.99
For Chai Macek, dealing with matters of the heart can be tricky business, especially when her V.I.P. list includes one very pompous werewolf that can turn furry at a moment's notice and rip out her throat.
As CEO of a successful online dating company and one of only a handful of supernatural gypsies still specializing the sacred art of matchmaking, Chai has a near perfect success rate in helping supernaturals find love. Except for her current clients: Jarret Reynard, a werewolf that can't shift and his allegedly unfaithful wife, Marci.
Nothing can prepare Chai for the chaos that ensues when Marci's alleged lover turns up dead. With police detectives, pack leaders, and nosy roommates all demanding answers, Chai must find a way to get to the truth without implicating her clients, ruining her reputation, or destroying her business.
Forbidden Alpha is the first book in the edgy yet romantic urban fantasy series, Love Sex Magick.
Genre: Paranormal Romance, Urban Fantasy