No Comments
Free! E-Marriage Guidance E-book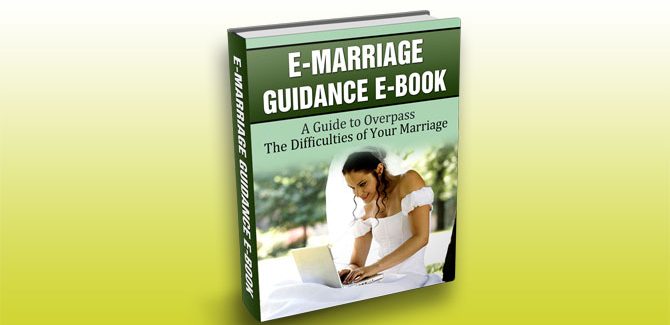 Ebook Deal of the Day:

Free! E-Marriage Guidance E-book
Genre: Nonfiction
If you are having trouble in your marriage, you are not alone! Sometimes feeling as if you are the only person in the entire world who is encountering problems makes it even worse, you may feel as if you have no one and nowhere to turn, or that you have no choice but to simply leave everything as it is and hope that it will somehow get better on its own.
Marital problems will not miraculously vanish by themselves, but you are not alone, and your situation is not hopeless!
You are torn between the love you still have for your spouse and your desire to work the marriage out and the nagging feeling that things have gone too far. You sometimes wonder if starting over is the right thing to do, but then you're filled with sorrow and love for your marriage, your spouse and your family.
Is There Anything you can do About it?
The fact that this letter is in front of you says two things first, it says that you are having some problems; and it also says that you are ready to hear and make constructive use of the solutions! This in turn says a lot of positive things about you– you are willing and motivated to save your marriage, and to make it great! Good for you! You are not the kind of person who will give up on what is the most important to you!
You will find inside:
To find the solution, first see the problem;
Married people's money;
Individual problems;
Project your problems on to others;
Individual Problems;
And much more.