No Comments
$0.99 "Gerald and the Wee People" by Greta Burroughs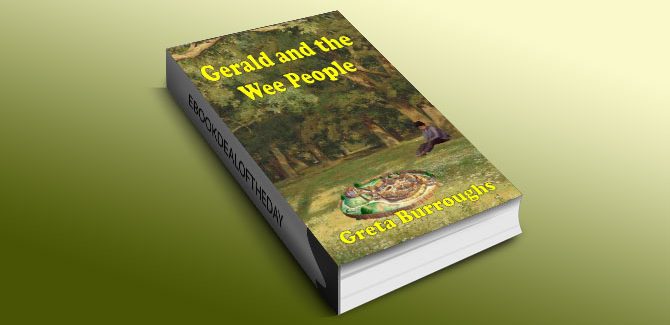 Ebook Deal of the Day: $0.99 "Gerald and the Wee People" by Greta Burroughs
Genre:Middle Grade, Young Adult, Fantasy
Gerald and the Wee People is a novel intended for young adults but readers of all ages will get carried away in the world of the Wee People.
Gerald and his best friend, Vernon literally fall into a new world when responding to a plea for help. A few years prior to that, the boys had discovered an unusual clearing in the woods where only Gerald had the ability to watch the daily activities that took place in a miniature village.
When creatures started attacking the village, Gerald became more and more concerned about the little inhabitants that he had become attached to. Vernon humored his friend but became concerned when Gerald mentioned one of the villagers coming to him and asking for help.
To prove him wrong, Vernon agreed to venture out to the clearing late one night and show Gerald it was all in his imagination. Instead, Vernon was drawn into the enchanted vision and both boys charged off to the rescue.
While in the wee people village, Gerald and Vernon try to fulfill a prophecy overcoming many dangers and obstacles. The boys help the villagers in their fight against the misshapen ones while also trying to defeat a powerful being intent on destroying all life.
The characters in the book come to life and will make you laugh, cry and root for the underdog. Gerald and the Wee People is an action packed fantasy adventure that will keep you spellbound until the last page.