No Comments
9/2 Ebook Deal of Day: .99 "Test Pilot's Daughter: Revenge" by Steve Ward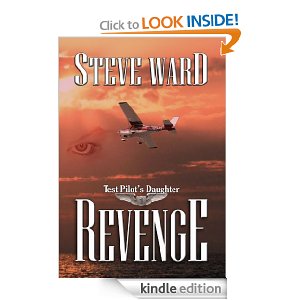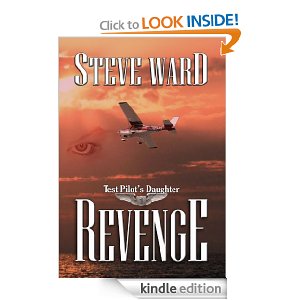 Ebook Deal of Day: .99 (92% off) "Test Pilot's Daughter: Revenge
" by Steve Ward
Genre: adventure

Romance, adventure, murder and revenge, Christina Matthews does it all. An obsessed fly-girl with the Right Stuff and True Grit finds love in the oddest place, the cockpit. A beautiful and brainy college girl born with jet-fuel in her blood is haunted by a gripping family tragedy and the violent murder of her best friend. The only thing she truly fears is sleep. Tortured by nightmares, this test pilot's daughter has to find a way to save her sanity or die. Mike Clark, call-name Lazer and a real Top Gun, looks to be the best kind of therapy.
With dreams of becoming an Astronaut-Commander, Christina struggles through heart-stopping perils in the cockpit and crash-lands on a deserted island. Without hope for rescue, she concocts an oddball plan to return survivors to civilization.
Risking her future at NASA, Christina delivers on a promise to a dying friend and faces her evil nemesis in the sky. Only by overcoming deep-seated fears can she exorcise her ghosts and pursue a lifelong dream of flying in space.
Will true love conquer Christina's curse, or will she auger in?