4 Comments
6/15 $2.99 "Angel in Flight" by Gerry McCullough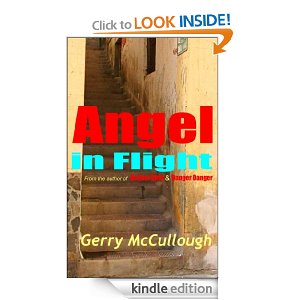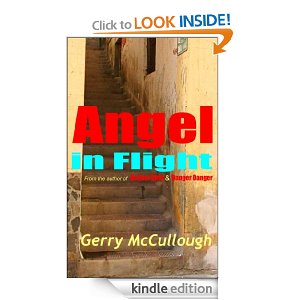 Angel in Flight: an Angel Murphy thriller
Is it a bird? Is it a plane? No, it's a low-flying Angel!
You've heard of Lara Croft. You've heard of Modesty Blaise. Well, here comes Angel Murphy!
Angel, a Belfast girl on holiday in Greece, sorts out a villain who wants to make millions for his pharmaceutical company by preventing the use of a newly discovered vaccine for malaria.
Angel has a broken marriage behind her and is wary of men, but perhaps her meeting with Josh Smith, who tells her he's with Interpol, may change her mind?
Fun, action, thrills, romance in a beautiful setting – so much to enjoy!
Amazon