Daily Archives:
May 4, 2022
May 4, 2022 | Admin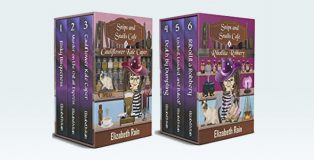 Price – $4.94
From Book 1: Get the Series Boxset that's readers are calling a "Seat of your Pants Thriller". Bursting with intrigue and saucy deliciousness. Fill your bowl with a dose or Murder, Mayhem, and Magic…
Risky Bisqueness… … Read More
May 4, 2022 | Admin
Realtime Price – $3.99
Being a champion ain't all it's cracked up to be.
Neither is being the youngest of eight raised on a Texas ranch.
It's senior year of college and the scouts want me to go pro, but … Read More