No Comments
Wolfsgate, Book 1 by Cat Porter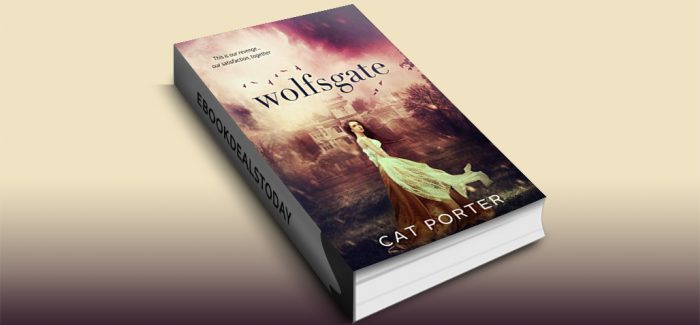 Realtime Price – $4.99
A fateful shipwreck leaves the young and wealthy Lord Brandon presumed dead, and his estate lies abandoned and ripe for the picking. Until his step-cousin, Justine finds him alive and boldly brings him home to reclaim his inheritance against his family's wishes.
His beloved Wolfsgate in ruins, there's one other shocking surprise. He and Justine are married–a marriage his family arranged surreptitiously for their own deceitful purposes.
Can a bitter, indignant Brandon trust his wife or is she a part of the intricate web of lies and half-truths?
Justine is no longer that shy, quiet girl he remembers from childhood, but a bright, determined, and very alluring young woman. And just like him, she is all alone in the world.
Age-old jealousies and shadowy secrets threaten at every turn, but an unexpected and irresistible passion blazes between Brandon and Justine and proves even more powerful.
However, the deep, loyal bond that grows between husband and wife isn't part of their enemies' plan. In fact, it could destroy their plan. No one counted on Brandon and Justine falling in love.
Not even Brandon and Justine.
Wolfsgate. Gripping and sensual, a deeply romantic late 18th century tale of deception and revenge and the healing of two souls hungering for love and absolution. A steamy friends-to-lovers arranged marriage historical romance standalone.
* AUTHOR'S NOTE: This book was re-edited and re-formatted in July 2020. If you purchased the ebook before then, please request an updated version from Amazon *
Genre: Historical Romance
Wolfsgate: Historical Romance (Unraveled Destiny, Book 1) by Cat Porter