No Comments
$2.99 "Reaper's Run (Plague Wars)" by David VanDyke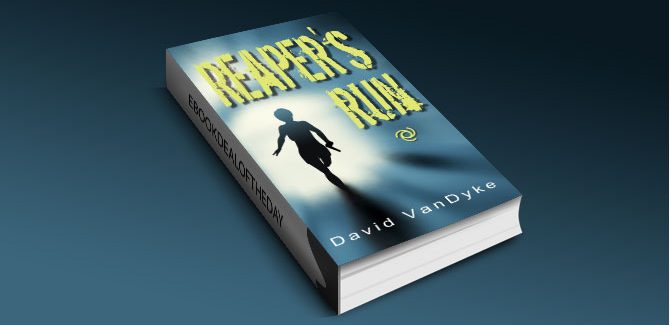 Ebook Deal of the Day:
$2.99 "Reaper's Run (Plague Wars)"
by David VanDyke
Genre: Thriller, Apocalyptic, Science Fiction
When US Marine Sergeant Jill Repeth's war injuries begin to heal at an amazing rate, she thinks it's a medical miracle. But the breakthrough that begins to restore her legs is exactly what the government desperately wants to hide – by any means necessary. Hunted, she must cross a darkening America wracked by strife, to try to find a family who may already be dead.
Reaper's Run is an origins story and dytopian/apocalyptic thriller, the beginning of one warrior's journey from tactical cop to freedom fighter and beyond. It is a standalone novel that also leads the reader into the acclaimed Plague Wars series, fitting between books 1 and 2.
This ebook contains a bonus post-apocalyptic novella by prolific author Ryan King.
The Plague Wars Series:
– The Eden Plague
– Reaper's Run
– The Demon Plagues
– The Reaper Plague
– The Orion Plague
– Cyborg Strike
– Comes the Destroyer – Fall 2013
PG-13 for language, violence and adult situations (non-explicit)