No Comments
11/5 Ebook Deal of Day $2.99 "A Death Displaced (Lansin Island Series)" by Andrew Butcher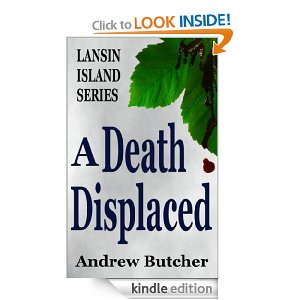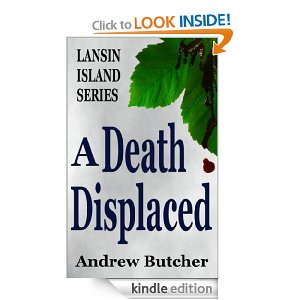 Ebook Deal of the Day: 2.99 "A Death Displaced (Lansin Island Series)"
by Andrew Butcher
 Genre: Paranormal Fiction, Fantasy
Book One in the contemporary fantasy Lansin Island Series.
Nicolas Crystan lives a stunted life; the past hangs over him, and his relationships have broken down. He yearns for something more. But when he has a disturbing daydream of a woman fall to her death, he finds no meaning to it. Later, signs occur that are too exact to deny; it was a vision of the future. He acts fast to save the lady's life… unaware of the dangers and consequences.
Juliet Maystone, a wealthy, attractive and business-minded woman, is saved from death against all rules. She becomes displaced in this world, giving her an unexpected ability. It turns out there's more to life than she ever imagined before, but how ready is she to face up to this when all she wants to do is return to her normal day-to-day routine?
Set on Lansin Island, an island with a dark past of its own, Nicolas and Juliet must work together and use their abilities to unravel the mystery surrounding an unsolved death and a secluded manor: rumoured to be haunted.
A Death Displaced is a character-driven story with elements of fantasy and the paranormal. Read about visions, witches, ghosts & murder, as a larger mythology is steadily unravelled.