No Comments
The Midnight Society (The Midnight Chronicles Book 1) by Rhonda Sermon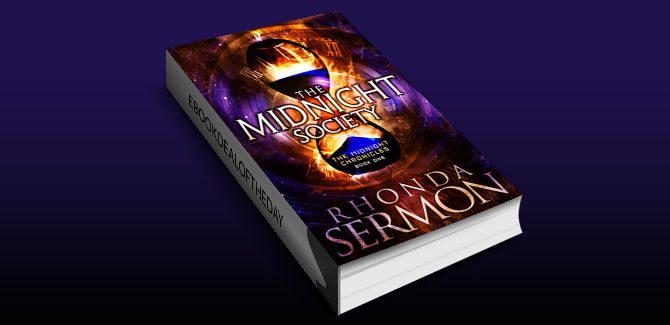 Realtime Pricing:$4.99


Fans of The Mortal Instruments and The Crowns Game will love The Midnight Society's gripping mix of magic, high-stakes action and time travel twists.
Someone has discovered fifteen-year-old Cate's true identity and intends to use her as their ultimate weapon. She has no intention of letting that happen.
Every facet of Cate's life has been monitored since her new identity was created five years ago. She's spent hours learning how to deal with potential threats and dangerous situations. Witness protection has a rule or guideline for dealing with every imaginable situation. The unimaginable has happened.
Cate is drawn into a clandestine and brutal world filled with magic, supernatural powers and time travel. She becomes embroiled in a centuries-old battle between two mortal enemies which she alone has the strength and ability to end. The darkness inside her and lure of the power it will bring cannot be ignored. If she uses her powers to attempt to save her family there are potentially deadly consequences to millions. This decision could either save or destroy the world as she knows it
The Midnight Society is the first book in The Midnight Chronicles series of young adult urban fantasy novels. If you like original butt-kicking heroines, fast-paced fantasy and science fiction with unpredictable time travel twists, then you'll love Rhonda Sermon's refreshing, entertaining series starter.
Genre: Fantasy, Timetravel, Young Adult