No Comments
Your Default Settings by Rad Wendzich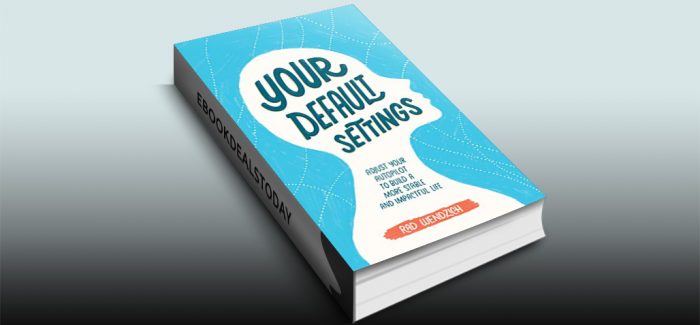 Realtime Price – $2.99
"Refreshingly simple, practical and inspiring. A book I wish I could give to myself a decade ago."
– Scott Berkun, best-selling author of The Myths of Innovation
Make One-Time Changes, Get Ongoing Benefits
At any given moment you're following pre-existing settings that direct your life along a certain path. They are your patterns of actions, words, and thoughts that have become ingrained over the years. The problem is that they may be taking your life in an unintended direction, limiting your growth both personally and professionally.
In this short, visual, and action-oriented book, user experience expert Rad Wendzich offers a three-step guide to changing your recurring behaviors that too often go unexamined.
Why change now?
Most people don't change their defaults. When you do, you will stand out more from your peers.
One-time changes lead to ongoing benefits.
The sooner you make the updates, the sooner you can reap the benefits.
Genre: NonFiction
Your Default Settings: Adjust Your Autopilot to Build a More Stable and Impactful Life by Rad Wendzich