No Comments
The Shamanic Prophecy: The past will set you free by Heath Shedlake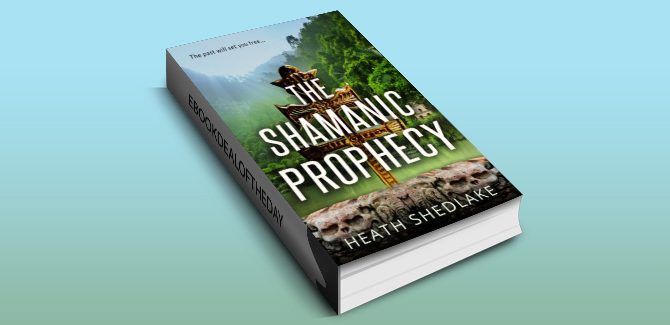 Realtime Pricing:N/A

VENEZUELA 1697
An epic struggle through impenetrable jungle, leaves three young friends fighting for their very existence. With a compelling secret propelling them forwards, far from the safety of their village, they are unaware of the mortal dangers that await them. Two very different cultures collide in a brutal way that will change their lives forever. Will the friends reach their goal, will they survive the perils that they encounter…?
Product description
The Alchemist meets the Heart of Darkness in a rich tale of inspiration and hope set in seventeenth century Venezuela. Follow the protagonists on a journey of discovery and self-exploration in the explosive period of Spanish colonialism. For adults and young adults alike, this intriguing novel blends spirituality with a good old-fashioned mix of action and adventure. Appealing to readers of all ages, this inspirational and uplifting novel will keep the pages turning until the very end.
Genre: Historical Fiction, Young Adult
Watch the Featured BookTrailer of Heath Shedlake's "The Shamanic Prophecy"!!!