No Comments
Top Dog: A Mafia Romance by Rye Hart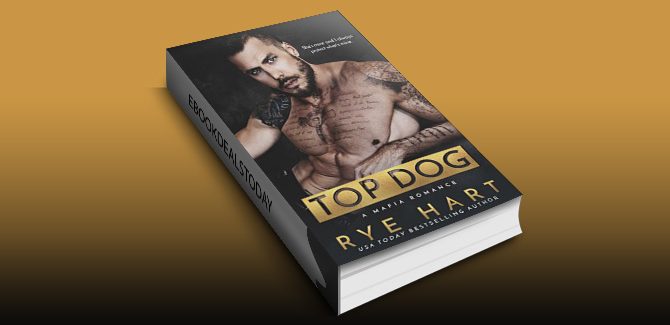 Realtime Price – N/A
They call me a thug. Fierce. Unpredictable.
There's a new top dog in town, and I'm taking what's mine.
Julia was taken from me. Forced to keep a secret.
Now, I'm in charge and things are about to get crazy.
She's the only woman I've ever wanted.
And the only one I could never have.
There's pain behind her mesmerizing eyes.
Unspoken words behind those sensual lips.
She's been keeping a secret.
One that has everything to do with me.
I curse the world for keeping her away for so long.
This time NOTHING comes between us.
I'm taking what's mine – even if I have to put down every b*stard who gets in my way.
**Top Dog is a 70,000+ word full-length standalone novel with no cheating or cliff-hangers. Additional exclusive mafia romance novel and bonus content included for your reading pleasure! – Rye Hart (USA Today Bestselling Author)**
Genre: Romance
Top Dog: A Mafia Romance by Rye Hart