No Comments
Three Free Paranormal ibooks this Saturday!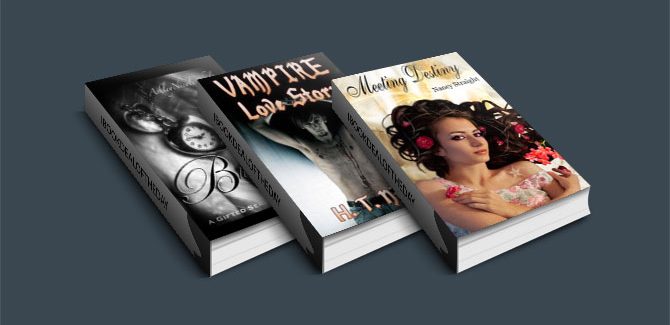 "Vampire Love Story (#1)" by H.T. Night
Vampire Love Story Series, Book #1. Josiah Reign is a lover and a fighter. Out for a simple jog, he happens upon a young woman who needs help. So Josiah does what he does best. He takes on her attackers…all five of them, in fact. Little does Josiah know that this one act of goodwill will introduce him to a very strange world, a world of dreams… and nightmares. For this woman, Lena, is not who she seems, and her friends are the stuff of legends. Worse yet, Josiah finds himself falling for not one, but two of these deadly creatures of the night. And as Josiah suffers a devastating loss that rocks his world, he will fight for what he believes in. He will fight for his one true love. And fighting is what Josiah does best. "A hip and timely vampire novel filled with real characters and some of the coolest vampires since The Lost Boys! You're going to love Night's completely original take on the supernatural." —J.R. Rain, author of Moon Dance and The Body Departed.
"The Gifted Series: The Blind Lily (Part 1)" by AshleyNicole Shelton
Lily East is different from other people and has been since her birth. The government has been trying to recruit her, wanting to use her uncontrollable gift to their advantage. After years of evading, Lily finally gives into her "civic duty" and helps the government solve cases gone cold. Her life outside of being a special agent is far from normal. Losing her eyesight and four years of her life… she must relearn how to do everything. And as if that isn't enough, she finds herself falling in love with the man who almost killed her.
"Meeting Destiny" by Nancy Straight
Lauren is visited in her dreams for years by a stranger claiming to be her destiny. Destiny becomes reality when paths cross during a failed robbery attempt. Lauren and the stranger experience chemistry like no other. Soon Lauren is in the middle of a murder investigation and a questionable friendship with the key suspect. Sinister forces are at work and will stop at nothing to destroy Lauren.