No Comments
Three Free Children's Fiction Nook Books this Tuesday!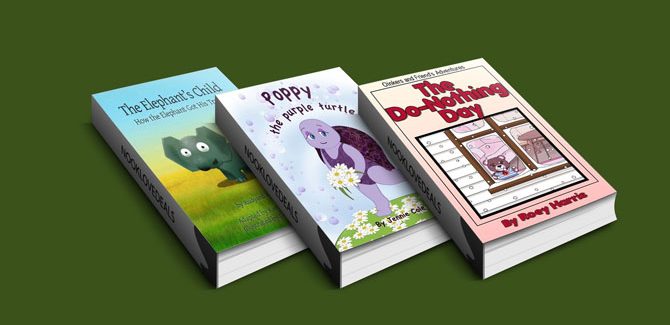 "The Elephant's Child: How the Elephant Got His Trunk" by Rudyard Kipling
Age range: 4 – 7 Years
A retelling of Rudyard Kipling's classic tale The Elephant's Child, adapted by Karen Baiker and illustrated by Davin Cheng. The curious little Elephant asks many questions and embarks on a journey which changes the face of elephants forever!
"Poppy The Purple Turtle " by Jennie Cole
A children's story about a purple turtle who learns that being different isn't so bad.
"The Do-Nothing Day" by Joleene Naylor
Illustrated. Ages 4+
The tale of a stuffed bear who tries hard to decide what to do with his day, never noticing all the adventures he's having along the way.