No Comments
The Summer I Died Twenty Times by Fred Rutman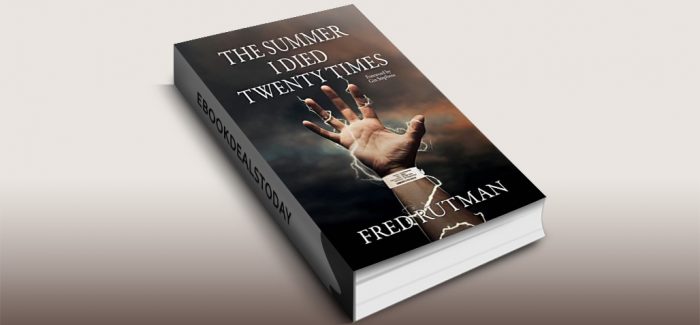 Realtime Price – $4.99
"Hello. My name is Fred. And I've been dead. Numerous times."
This is the true account of the medical traumas of Fred Rutman. From 2009 through 2018, Fred faced continuous life and death situations that rocked every aspect of his life. Further, the unique aspects of his rarely-seen conditions forced medical teams to level up like never before.
Fred Rutman was certainly up against it. It being the Grim Reaper. The Reaper unleashed its full arsenal, pitting Fred against much of the medical system he trusted with his life. Even if Fred won the initial battles, could he win the war?
The Summer I Died Twenty Times is a medical trauma memoir unlike any other. In one package, Fred Rutman provides all the overcoming adversity, resilience and beating the odds a reader expects. With a side of sarcasm and humour. He may not be the hero you expected. He just might be the hero you need.
This may be the most important book you never knew you had to read. These experiences changed the lives of almost everyone who knows Fred. It will likely change your life, too. Perhaps even save your life or the life of someone you know. Pick up a copy. Now. You'll be glad you did.
Genre: Memoir, Non-Fiction
The Summer I Died Twenty Times: Because Lightning Does Strike the Same Spot Twice by Fred Rutman