No Comments
Sassy Ever After: Sass in the City (Kindle Worlds Novella)(Catamount Shifters Book 3) by Marianne Morea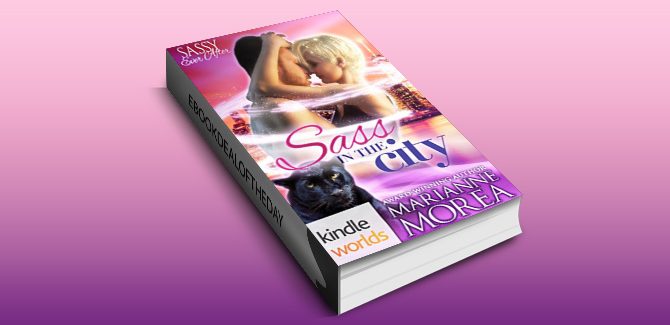 Realtime Pricing:N/A

"Do you still believe things are meant to be?"
Her eyes found his. "Not so much anymore."
"I didn't either, until now."
Being alone is not an option for a Witch like Lael. Not when her best friend is hell-bent on turning her love life into an episode of love connection gone wrong. But for a seer like Lael, finding someone to help turn up the heat is not an easy fix. Not until fate blindsides her head long into the last man she ever expected to see again.
You're not welcome. For Jet Ellis those words were something he's had to live with for most of his life. Ever since his future went up in smoke the day he was forced from the magical life he was supposed to have. Why? For being a half-blood shifter.
It's been ten long years since they saw each other. Old passions ignite, rekindling a fire than never truly died. But revelations from the past bring a deadly challenge that will either unite them forever or destroy them for good. Can the two survive and finally find their happily ever after?
Genre: Paranormal Romance