No Comments
Sasquatch Surprise by Anna Lowe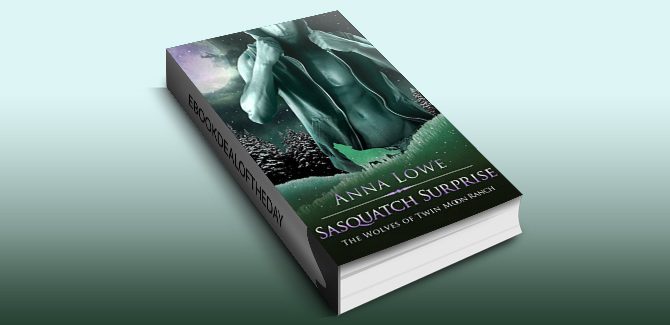 Realtime Pricing:$2.99

A fight for survival… a second chance at love. Plus FREE bonus story, Desert Wolf!

All Nala Dixon wants is to make it home to her wolf pack in time for the holidays — alive. But a simple road trip turns into a fight for survival when a gang of vampires turns up, thirsting for her blood. A damn good thing a knight in shining armor rushes to her rescue — and hot damn, it's Harrison, the sasquatch she's secretly dreamed of for years.
This special edition also includes DESERT WOLF: FRIEND OR FOE, where the sasquatch hero of this book first appeared.
* This is standalone, spin-off story from the Twin Moon Ranch series with adult content. The perfect read for fans of paranormal romance with strong heroines, alpha heroes, werewolves and shapeshifters, paranormal suspense, action-adventure romance, and fantasy romance! If you enjoy the books of T.S.Joyce, Terry Bolryder, and Milly Taiden, you'll love these dark & dangerous shapeshifter romances!
Genre: Paranormal Romance