No Comments
Tangled Hearts: A Menage Collection by Various Authors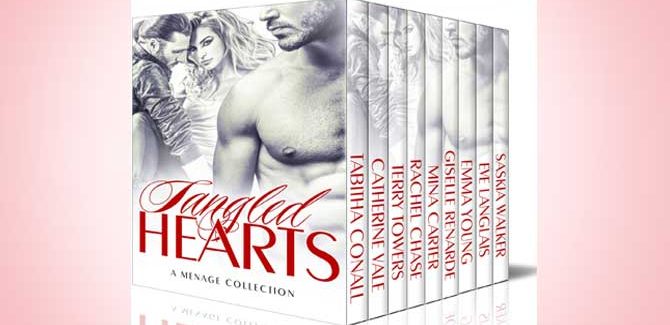 Realtime Pricing:Processing (1)

When hearts collide, there are bound to be sparks. But when a duo turns into a wickedly passionate menage, there's unstoppable fireworks! In this brand new collection of steamy menage stories, all of your secret desires and wicked fantasies will come to life. Grab your copy of our exclusive box set and surrender to the burning desire of these deliciously naughty tales!
Tangled Hearts features all of your favorite boyfriends, including alpha male bikers, powerful shifters and dangerously obsessive men that will take your breath away! Use the preview feature to read the full description of each story and let the sinful fun begin.
Genre: Anthologies, Erotica, Paranormal Romance