No Comments
Nowhere to Run by Jeanne Bannon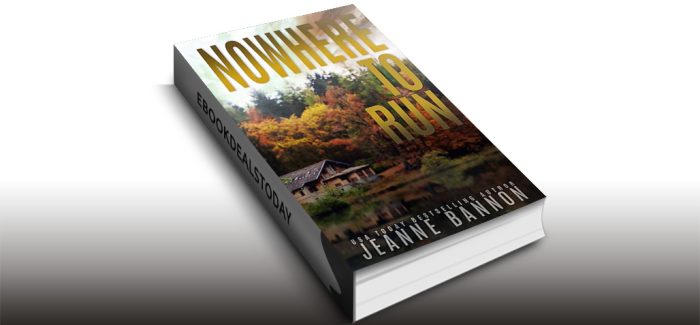 Realtime Price – $0.99
What's a girl to do when she falls in love with the man whose mission it is to bring her down?
With the murder of her only sister, Sara, just a few months past, Lily Valier, a woman of beauty and substance, tops the sheriff's list of suspects in small town Maine, and for a very good reason — dear old Dad had willed his fortune to Sara and only Sara, leaving Lily to fend for herself. However, with no murder weapon or witnesses, the evidence against Lily is circumstantial.
Enter P.I. Aiden O'Rourke, black-haired and blue-eyed, charged with gaining Lily's trust and learning her secrets, all to finally get the goods on her. Things move fast and feelings run deep, but when Lily discovers the truth about Aiden, the downward spiral begins.
Aiden's torn. Despite his feelings for her, Lily is the most logical suspect. Except, something's not quite right. Aiden trusts his instincts and they're screaming at him to have a look at a former suspect with more to hide than at first glance. With little left to lose, Lily stands her ground, but staying put has its consequences when the murder weapon finally turns up, and it's her gun.
What happens to love when trust is betrayed?
Genre: Romantic Suspense, Thriller
Nowhere to Run by Jeanne Bannon