No Comments
Hustler: A Second Chance Romance by Rye Hart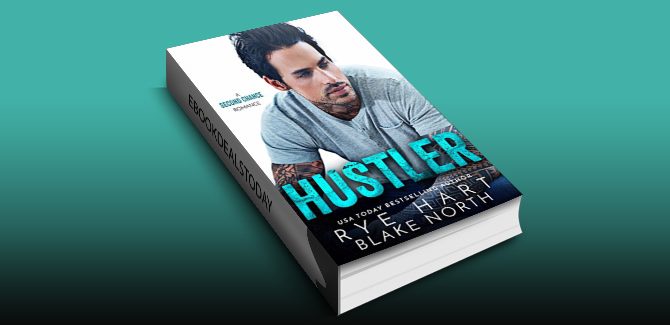 Realtime Price – N/A
One job left. Then we leave this godforsaken town.
Everything's perfect until I see Grace… again.
She works at the bank my crew has a hit on.
And, that changes everything.
I'll protect her, and her little girl – no matter the consequence.
Ryan
All I gave a damn about was my brother.
And getting him away from this messed-up place.
I never expected to run into Grace.
She's a single mother with a little girl.
My crew says she knows too much.
No one is laying a d*mn finger on my Grace.
Now I need to figure out a way to get us both out of this alive.
Grace
One day I'll take my daughter away from this place.
But for now, putting food on the table is my concern.
I was taken back when Ryan walked back into my world.
But the way he brings a smile to my little girl's face…
Makes me wonder if we have a second chance.
He wants us to leave this town for a new life together.
But, there's something dark he's hiding from me.
And I can't get my daughter caught up in a life of danger.
65,000+ words in this full-length standalone single mom's second chance with a bad boy romance. Bonus content included after the main story, including an exclusive 30,000+ word single mom and single dad second chance romance: Family Night. Grab your copy today.
Genre: Romance
Hustler: A Second Chance Romance by Rye Hart