No Comments
His Surprise Baby by Annie J. Rose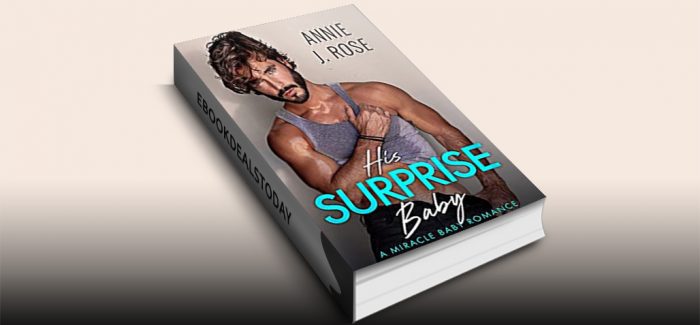 Realtime Price – $2.99
After my time in the military,
I'm happy with a no-strings-attached lifestyle,
Until Brianna shows up at the ranch.
Taking the trauma victims on hikes helps them open up and relax.
Too bad I'm way more interested in getting Brianna to open up to me than I should be.
What I Should Be Doing:
1. Leading hikes
2. Pointing out nice views and animals
3. Listening politely when clients want to share what they've been through
4. NEVER getting personally involved
What I'm Doing Instead:
1. Thinking about Brianna all the time
2. Feeling way too protective of her
3. Falling on a hike and hurting my ankle
4. Kissing her…and more.
A former nurse, she had lost her baby, and her whole life fell apart.
Time at the ranch is supposed to help her heal.
She's vulnerable. Now I'm her patient with my hurt ankle and my misguided crush.
Sparks fly, and we start sneaking around.
Brianna seems happier, stronger, and I think I'm in love.
Until she starts avoiding me.
Something's wrong, and she won't tell me what it is.
I have to make sure she knows she can trust me. I'd never leave her.
If only she'd just let me into her heart.
Genre: Romance
His Surprise Baby: A Miracle Baby Romance by Annie J. Rose