No Comments
Highlander's Heart, Book 3 by Mariah Stone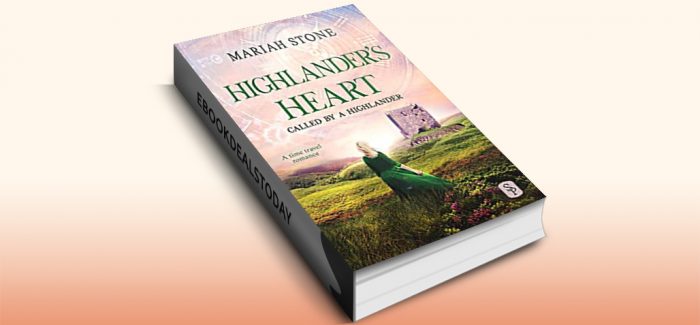 Realtime Price – $4.99
She's a lost time traveler. He's a haunted Highland hero. Can their romance survive the test of centuries?
Scotland, 2020. Kate Anderson is desperate to keep her restaurant from falling into ruin. But while soliciting the help of a celebrity TV chef at a Scottish castle, she's injured and suffers amnesia. Disoriented and lost, she touches a mysterious rock that hurls her back in time where she encounters a handsome warrior.
Scotland, 1308. After years of bloodshed as a gladiator, Dundail heir Ian Cambel swears he'll never kill again. Resettling in his father's estate craving a peaceful life, he takes in a charming woman with no memory and offers her a position as a cook. But as the English army threatens his stronghold, he fears for her safety and tries to hide his growing desire for the pretty lass.
As Kate's memories slowly return, she's driven to return to her modern world, despite her feelings for her noble protector. But Ian knows helping her get back home means waging war on the invaders, and when Kate sees the killer he really is, she'll leave him forever.
Will the two wounded hearts find their destiny across the ages?
Highlander's Heart is the entrancing third book in Called by a Highlander time travel romance series. If you like medieval adventures, tormented heroes, and Cinderella tropes, then you'll adore Mariah Stone's page-turning tale.
Genre: Historical Romance, Timetravel
Highlander's Heart: A Scottish Historical Time Travel Romance (Called by a Highlander, Book 3) by Mariah Stone