No Comments
Free Saturday Deal: Four Free Paranormal Ebooks for Kindle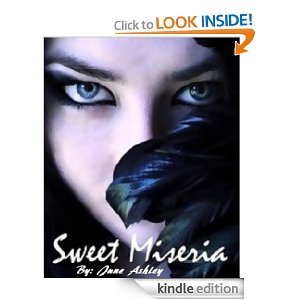 At Ebook Deals we're adding a new daily feature. We'll continue to post one daily ebook deal and daily free deals on Facebook, but we wanted to add something extra for all of our fans.  Each day we'll choose a different genre to highlight so that you can get extra books in your favorite genres. Be sure to Follow us on Facebook to get all of our free kindle deals.
Today's feature is four free paranormal ebooks for Kindle. Hope you enjoy. Be sure to confirm the ebooks are still free before downloading. Ebooks were free at the time of posting, but prices are subject to change without notice or updation.
Wicked Werewolf Night (The Werewolf Society)
by Lisa Renee Jones
A Werewolf Society Book A series connected to THE VAMPIRE WARDENS A witch after his secret. A wolf after her pleasure.
Nico Moore is the leader of of The Werewolf Society's elite Royal Guard. Aylia Richardson is the witch who calls to the beast in Nico, but destiny has also made her the keeper of a gift that threatens the very existence of his race. To destroy this gift will destroy this woman…the only one he has ever dared to call 'mate'.
Download here (confirm still free before downloading):

****
Blood Knot
by Tracy Cooper-Posey
Winter, a professional thief who can manipulate others' biologies by touch, accidentally "healed" her former partner–and former vampire–Sebastian, whom she secretly loves. Her healing created a symbiot pairing between them that neither of them wants.
Nathanial, a sexy thousand-year-old vampire and Sebastian's ex-lover, talks Sebastian and Winter into stealing evidence that will expose all vampires to the world. But Nathanial is a puppet-master who doesn't believe in falling in love with humans, leaving Winter unsure of his real feelings for her once he seduces her, or how he feels about Sebastian, the former vampire-now-human whose life he has turned upside down once more. But the evidence they steal is hot property. The future of all vampires is on the line and others will stop at nothing to get it, leaving Sebastian, Winter and Nathanial with no allies but each other. They must trust each other to survive. Only…can they?
WARNING:  This book contains two hot, sexy alpha heroes, frequent, explicit and frank sex scenes and sexual language.It includes heart-stopping sexual scenes between the aforementioned sexy heroes, menage  scenes, anal sex and the use of sex toys.  Don't proceed beyond this point if hot love scenes offend you. No vampires were harmed in the making of this novel.
Download here (confirm still free before downloading):
****
Ninth Crossing: Discovery (Ninth Crossing – Paranormal Romance / Fantasy)
by Kate Gordon
When a woman says she loves a man more than her own life, it's understood she's speaking metaphorically. But then, she just might be serious. Reagan Sullivan is a thoroughly modern woman. She's thirty-one, an honors graduate of Yale, and a six year veteran of the Secret Service, sworn to protect the vice president of the United States—who happens to be a widower. A good looking widower. Despite these accolades—and distractions—Agent Sullivan is a no-nonsense woman in every respect. Her younger sister, Heather, currently a Rhodes Scholar PhD. candidate and an Olympic rowing medalist, is also a product of the twenty-first century. Together they're an unbeatable combination … and not bad on the eyes either.
When Reagan meets two Irish elves—one of whom kidnaps her from a ladies bathroom in Oslo, Norway—all bets are off. These elves are nothing like you imagine. Both are well over six feet and strikingly handsome. And both think Reagan is quite fetching herself. And they're not guarding a pot of gold at the end of the rainbow, but they do have a twinkle in their eyes and romance in their hearts. If that wasn't enough, when Reagan meets her fifth great grandmother, Eimile, born in Ireland in 1630 … and she turns out to be the current-day queen of the Western Realm … and she puts Reagan's life in danger to save the kingdom … well, things get a little more airy-faerie.
But not everything is so calm in the Western Realm. A Civil War is brewing, the vice president of the United States is in danger, and Reagan has to come to grips with a discovery that changes her life forever. Humor and light-hearted romance, yes, but a serious story about corruption, power, and the length to which men – and women – will go to achieve their ends. Elf or human.
Download here (confirm still free before downloading):

****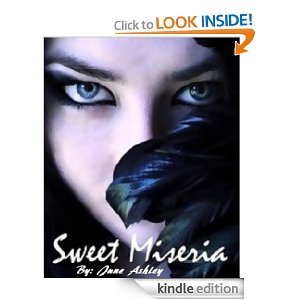 Sweet Miseria
by June Ashley
There was always a part of me that wanted to cave in and surrender. Let the bad guys win. Give into the exhaustion. But I couldn't. Roles had changed. Both Alpha and Vampire were relying on me. And even if I shattered I wouldn't fail. No matter what.
Download here (confirm still free before downloading):