No Comments
Free Kindle Books: Get Four Free Contemporary Fiction Ebooks for Sunday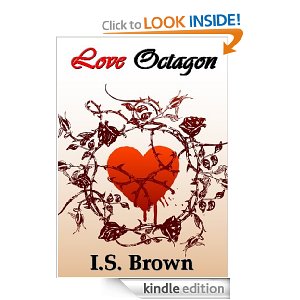 Free Kindle Books: Get Four Free Contemporary Fiction Ebooks for Sunday
Follow us on Facebook to get more daily bargain and free kindle books. Please LIKE & share with your friends.
Confirm books are still free before downloading. Prices are subject to change without notice or updation. All ebooks were free at the time of posting.
Campaign Promises

Comedy writer and award-winning novelist Laurel Osterkamp has written a funny and moving novella about life, love, and politics as seen through the unique lens of Lucy Jones, a quintessential girl-next-door who is obsessed with political campaigns. Liberal, idealistic, and struggling to find her way, Lucy has an easier time believing in causes than she does in herself. But in the midst of analyzing the mistakes made by past political candidates, Lucy attempts to figure out her own choices when it comes to both her private and public life. There's her high school sweetheart Jack, Monty, Jack's magnetic older brother, and her politician boyfriend, Drew. Can any of these men offer Lucy a campaign promise to believe in?
Download here (confirm still free before downloading):
*************
Hearts Unfold (Miracle at Valley Rise)

A secret Christmas homecoming, a blinding snowstorm, and in the course of one night two shattered lives will be changed forever.
In the reality of their respective worlds, there is no common ground. Emily Haynes is wise enough to recognize that at the beginning. Yet, even as she tries to forget him, she senses the possibility that this man has altered everything she believed about herself and her future.
As Stani Moss struggles to overcome the injury that threatens to end his brilliant career, one image persists in his buried memories–the vision of a girl he has never met. In his quest for answers to the questions that haunt him, he will discover Emily, and beyond that day, everything about their lives will be transformed.
Download here (confirm still free before downloading):
************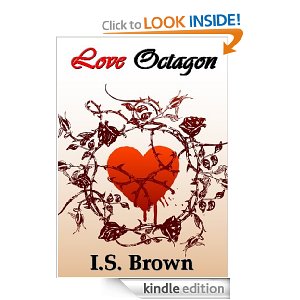 Love Octagon (Same Coin, Two Sides)

Kim is married to Harry. Harry is having an affair with Jeanicia. Jeanicia is pregnant with T-Ray's baby. T-Ray has also impregnated Shanice, even though he is married to Eva, who happens to be Kim's best friend. T-Ray's daughter Brianna is in love with Eli, Harry's best friend. One love story. Eight sides.
Download here (confirm still free before downloading):
**************
Falling in Love in New York

Christmas in New York is what memories are made of …..Abby's memories are her most precious thing.  Even though they're sometimes painful, she can't stop herself looking back, reliving the love of her life.  Until a freak accident means that she could lose it all: every memory and experience she has ever had.
Abby can't believe it's true. She feels fine. She is fine. How could she possibly forget all those moments that make her who she is?  She's determined to fight it. With the help of her friends and family, Abby makes a list of things she's always wanted to do. She's going to save her memory by having the most unforgettable year of her life.  First on the list is a trip to New York. And it's amongst the magic and romance of the city at Christmas time that true love knocks on the door …
Download here (confirm still free before downloading):