No Comments
Fake Fiancee For Dragon Shifter by Brittany White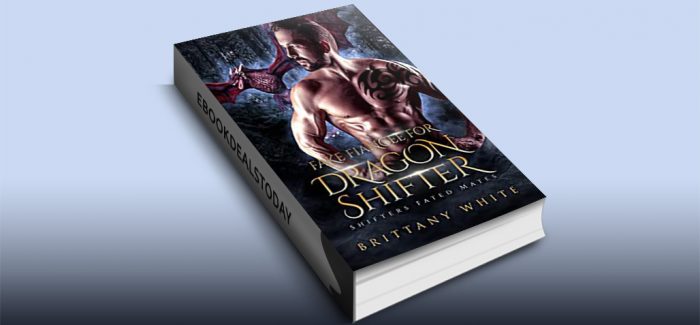 Realtime Price – $0.99
A fated mate, fake marriage, and a broken heart.
Bear Shifter Executive Assistant
Spilled coffee, dropped files, and scheduling issues were the hallmark of my career as an executive assistant for a billionaire dragon shifter, Sean. As soon as I laid eyes on him, butterflies exploded inside of me, and my heart stopped. He was the sexiest dragon shifter I had ever seen in my entire life.
He fired me, but then rehired me after he discovered that while I was a terrible executive assistant, I was great at running his life.
I was a bear shifter, but he thought that I was a regular human. I figured that he didn't need to know, so I never bothered to tell him. If only I had known how that would complicate things later.
Can a fake engagement with a dragon shifter end with real love?
Dragon Shifter Billionaire
I left the shifter world to avoid the conflict between my father and my brother. My father deemed my brother unfit to be an Alpha, but I certainly didn't want the position.
However, when my brother rebelled and joined an enemy clan, my mother begged me to help save our clan. My father wanted me to take the title of Alpha, and at the same time, choose a mate.
My personal assistant, Kaiya, seemed like a good choice. No one had to know she was human. I would hire her to be my fake fiancé, and then use a spell from a witch friend to make her forget everything when we returned to the human world.
How was I to know that my "human" fake fiancé was a bear shifter who grew up in the same shifter world? How could I guess that my parents would grow to love her – and so would I?
Yet, the love we had in the shifter world was a fantasy only – wasn't it?
Can a dragon shifter overcome his blindness before it's too late and he loses his fated mate forever?
Note: Adult Only!
Genre: Paranormal Romance
Fake Fiancee For Dragon Shifter (Shifters Fated Mates, Book 3) by Brittany White