No Comments
Double Trouble by J.R. Madison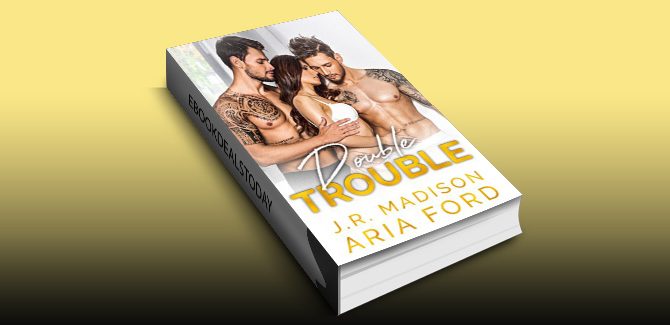 Realtime Price – N/A
I have a hard time meeting men who aren't intimidated by my success.
I went to the club thinking I'd be lucky to find one man to dominate my world.
Instead, I got twice the surprise.
Jake and Tyler are best friends, both professional football players, all rock hard muscles and two times the temptation.
I never did anything like this before, but what the hell?
One night with two hot, muscular athletes to make me wet and moan, four rough hands racing over and tormenting every inch of my skin.
The way they double-team me makes it hard to choose one side.
There's no way this is just a one-night stand. Not with the way they made me feel.
Not with the way they made me scream.
I can't get that sensual night off my mind, the fiery attraction between the three of us still burns deep inside me.
Was this more than I could handle?
Genre: Romance
Double Trouble by J.R. Madison