No Comments
Burn So Good (Into The Fire Series Book 5) by J.H. Croix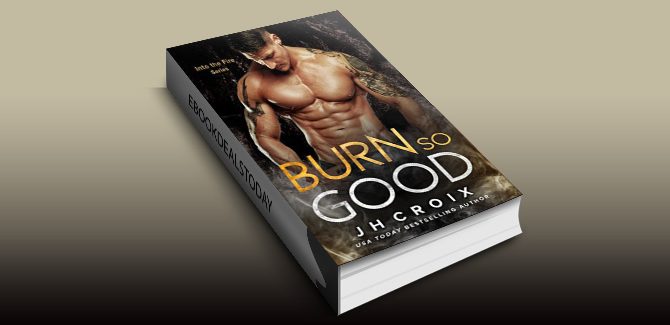 Realtime Price – $4.99
Ella
Life isn't fair. I know that lesson well.
I said goodbye to Caleb ten years ago.
The boy I once loved is all man now..
As a hotshot firefighter, he's all about saving others.
Life ripped us apart, stealing more than I could've imagined.
Time didn't heal all of my wounds, and time never let me forget what we once had.
Once again, Caleb comes to my rescue.
This time, I'm running from a different set of demons.
Maybe this time we have a second chance.
Caleb
Fire burns hot and bright. It can destroy everything.
Just like it destroyed what I had with Ella.
What comes out of the ashes is stronger than ever.
Ella meant everything to me once upon a time.
We were young and foolish when tragedy tore us apart.
She went running, and I was too torn up to chase after her and make it right.
They say time heals all wounds.
Some things never die, and the fire between us burns hotter than ever.
I'll do anything to keep her safe, to make her mine.
*This is a full-length standalone romance with a guaranteed happily-ever-after.
Genre: Action & Adventure, Romance
Burn So Good (Into The Fire Series Book 5) by J.H. Croix