No Comments
Burn For Me by J.H. Croix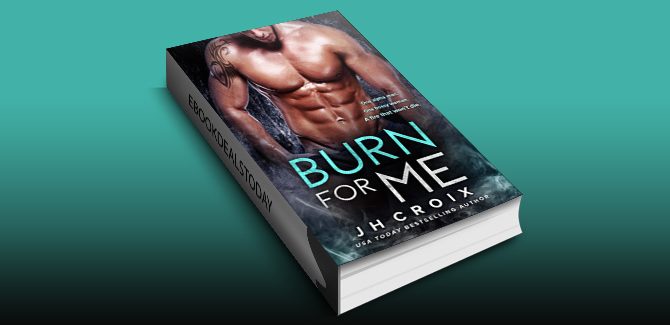 Realtime Price – FREE
One alpha man.
One bossy woman.
A fire that won't die.

I messed up.
Once upon a time, Amelia was my everything.
Until she wasn't.
I'm home now, and I want her back.
She's never forgiven me for something I didn't even do.
I've never forgiven her for believing the worst.
One look and the years apart go up in smoke.
The minute I lay eyes on Amelia, I'm hard for her.
Again.
That smart mouth and curvy body is all I ever wanted.
This time, I'll have her and she'll have me.
Every inch of me.
This is my second chance. I won't back down.
She'll be mine. For good this time.
*This is a steamy, full-length standalone romance with a guaranteed happily-ever-after. No cliffhangers. Nothing but steamy romance & HEA!
Genre: Romance
Burn For Me (Into The Fire Book 1) by J.H. Croix