No Comments
Baby Seal: A Navy Seal Romance by Angela Blake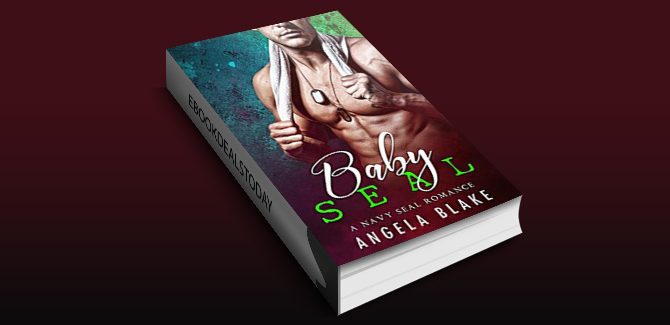 Realtime Price – $0.99
I left Iraq. I escaped the battle.
Only to find a new one. The battle for her heart.
And our baby.
Faith
Escaping an ex is never easy.
Neither is moving on. But here I am.
New town. Fresh start. All the support I need.
I've settled right into a good routine.
A routine of being alone.
Landon
Here I am. Home.
Awaiting a ceremony that will honor me and the fallen soldiers I fought with.
A ceremony for SEALs.
I'll do what I need to do then I'll get out.
Go back to doing what I do best.
There's nothing to keep me here.
Nothing here that excites me.
Although I thought…until I met Faith.
But after both losing a love can we make this work? Or perhaps that is why we are perfect for each other?
**A very steamy navy SEAL baby Romance. No cliffhangers. Very mature themes. And a HEA.**
Genre: Contemporary Romance
Baby Seal: A Navy Seal Romance by Angela Blake