No Comments
Arabian Collusion by James Lawrence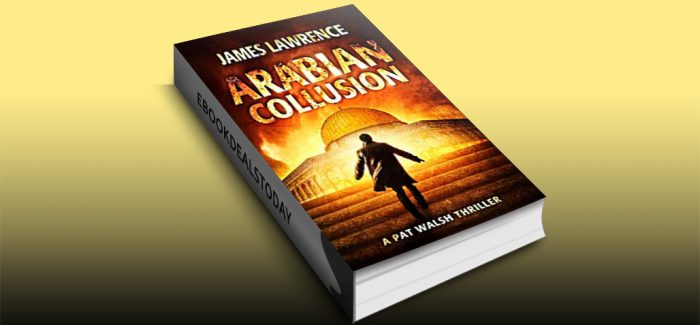 Realtime Price – $2.99
While conducting a routine rescue mission of an American College Professor in Syria, Pat Walsh uncovers a conspiracy to change the balance of power in the Middle East. Welcome to revolution, cybercrime, and behind-the-curtains intrigue. As events unfold, the spies and mercenaries come to a hard realization. You may mess with a lot on this good earth, but you don't mess with Pat Walsh and his team of CIA mercenaries.
A lost religious artifact, a Silicon Valley billionaire, a Saudi Prince and a right wing Turkish nationalist all add to a combustible mixture that explodes into chaos.
In Arabian Collusion, Pat and his team of CIA backed mercenaries face their most formidable adversary yet. Pat and his elite team of warriors must race the clock to unlock a mystery and save the region from descending into anarchy.
Genre: Thrillers
Arabian Collusion: A Pat Walsh Thriller by James Lawrence