No Comments
8/30 Ebook Deal of Day: .99 "Their Promise" by Brina Courtney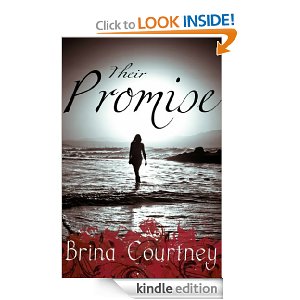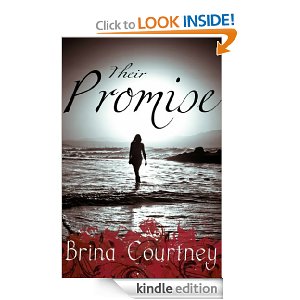 Ebook Deal of Day: .99 "Their Promise (YA Contemporary Romance)
" by Brina Courtney
Genre: YA Romance

One moment can change your life forever.
One moment to find love.
One moment to lose it.
This is a young adult contemporary romance novella at just under one hundred printed pages.
Excerpt:
"Chase? Are you all right? You've been so distracted all night." She put down her spoon
and made a heart shape with her hands. It was their secret message, to say "I
love you" in a private way, even in the most public of places.
Chase looked up at her, his eyes gleaming by the candlelight, and he smiled. Her
heart had finally mustered up enough courage in him to tell her what he had
been hiding all night. "Hannah, I have something for you."
She stopped dabbing her mouth with a napkin and laid it on her lap. "You do?" She
was shocked. Chase wasn't really one for surprises or gifts. He'd given her
flowers a few times, and chocolate for her birthday, but that had been it. She
never expected anything more from him than his attention. Chase continued to
surprise her when he pulled out a small black box and opened it to display the
beautiful small, white-gold ring. Her eyes widened as she picked it up. "Are
you …" she faltered, "… are you proposing to me?"
Chase laughed lightly. "A proposal seems like a choice, and I never had a choice in
loving you. This is just always the way it's been for you and me, Hannah. So
no, this isn't a proposal. This is a promise. A promise that I will never stop
loving you, and I hope you'll make the same promise to me."